The sustainable way to keep warm.
Join our Journey!
From its Wimbledon roots, YUYU has grown into a global self-care leader, redefining comfort and wellbeing for all seasons. Embracing a cooler sleeping environment brings a myriad health benefits: increased energy, reduced mucus, better skin, and the growth of brown fat – known for its metabolic advantages.
Turning down the thermostat not only boosts wellbeing but also offers significant savings and reduces CO2 emissions. Pair this with a YUYU Bottle for a sustainable, healthier lifestyle. For more on making small changes with big impacts, keep scrolling down.
Heating a litre of water, (ideal amount for a YUYU), using a 3kW kettle, costs approx £0.02 in British Pounds, or €0.023/USD. This makes it a highly cost-effective solution. For instance, warming up 5 YUYUs daily, can provide 10+ hrs of warmth, costing a mere £3.00 per month. In comparison, the average energy bill will be close to £333.00 p/m this year.
Filling one YUYU = £0.02 / €0.023

Filling one YUYU = 2-4 Hours of Heat
A warm day at home = £0.10 / €0.12
Small changes, Big impact
Just imagine, that every time you filled up your YUYU, you made a small but positive impact on the world.

Lowering your temperature by 3 degrees for 8 hours daily can save CO2 emissions equal to not driving a car for 1,842 miles each year.

Did you also know that a one degree reduction in your temperature at home, can reduce your heating bills by 5%?
If just one person reduces their home temperature by 1 degree, the CO2 savings are equivalent to 1.5 flights from New York to London each year.
Our Second Home, Sri Lanka
Consciously made
All YUYU Bottles are made from 100% natural, biodegradable rubber, ethically sourced from the finest rubber tree plantations in Sri Lanka which are both Forest Stewardship Certified (FSC) and Fair Rubber Certified.
How are the YUYU Bottles made?
Using a method called tapping, a cut is made into the tree bark, allowing the fluid to be collected into a vessel attached to the rubber tree. The liquid is a sticky, milky white sap called latex, and after several processes, it is moulded into our signature long YUYU bottle.
What about your packaging?
We make mindful choices around the packaging material we use to ship all YUYU products. The polybags we use to ship the products are made from plant-based materials which are biodegradable and compostable. In addition, the cardboard boxes we use to package the products are made from recycled paper stock.
No harmful chemicals, safe to cuddle with
Sourced worldwide, the fabrics used for our YUYU products are REACH certified which stands for Registration, Evaluation, Authorisation and Restriction of Chemicals. This means all fabrics used have been tested and do not contain any harmful chemicals or additives.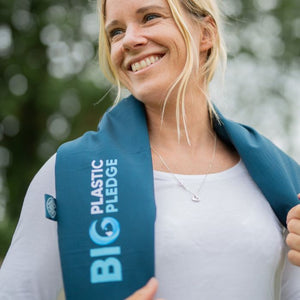 Bottles to make a change, The Big Plastic Pledge
Meet YUYU Brand Ambassador, Hannah Mills MBE:
The most decorated female sailor in Olympic history
IOC Sustainability Ambassador
Founder of the Big Plastic Pledge - creating awareness on eradicating single-use plastic in sports
Read more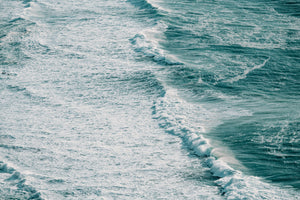 "With one person changing their habits, individually signalling to brands and policy makers our voice, the ripple effect can be huge. The actions you take matter and without you and the next person and the next, we are nothing."
As a company that derives much of its product value from water helping to warm and cool our bodies for comfort, we understand the importance of protecting our waters.
We believe that small changes that we all individually make can lead to a big impact and at YUYU we want to be part of that movement.
Help support the Big Plastic Pledge movement by purchasing your very own Big Plastic Pledge YUYU Bottle where 25% of the YUYU Bottle proceeds will go to supporting the cause.
Shop NOW
Collections
Warm up the eco way.
Shop now