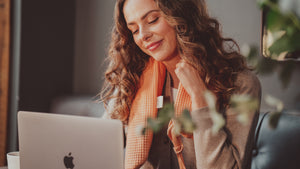 YUYU, making work life better.
YUYU, the corporate swag for companies that care about the wellbeing of their employees and the environment
Giving you up to 6 hours of warmth
As gas and electricity prices continue to soar, finding simpler ways to stay warm is key. The YUYU Bottle gives you up to 6 hours of warmth, keeping your employees warm throughout the workday.
Helps to relieve the daily stresses of life
A common complaint of sitting long hours is neck and back pain. The YUYU Bottle doubles as a way to relieve body soreness by relaxing the body via targeted heat therapy. 
No more thermostat wars at the office
While it's impossible to come to a consensus over what the temperature in the office should be, YUYU bridges those temperature gaps by helping employees control their 'personal climate'. Simply wrap and tie the YUYU around the body to warm up or cool down.
A hot water bottle that makes work-life manageable
For many employees, dealing with period and chronic pain can be agonising and uncomfortable.Help destigmatise and ease period and chronic pain by providing your employees with a YUYU. A proven supportive self-care accessory that targets pain, making work-life manageable.
Doctor approved, medically endorsed
"Pain is caused by a temporary reduction in blood flow which activates our pain receptors. The elongated YUYU Bottle stands out because it takes advantage of the horizontal arrangements of sensory nerves supplying the human skin. The heat doesn't just provide comfort and have a placebo effect, it actually deactivates the pain at a molecular level in much the same way as pharmaceutical painkillers work."
- Dr. Brian King, Professor of Physiology, University College London
Promoting sustainability and an eco-way of living
EMPOWERING INDIVIDUALS TOWARDS A MORE MINDFUL WAY OF LIVING 
To heat an average home over an 8 hour period is the equivalent of boiling a kettle 274 times. vs. A YUYU stays hot for 2-6 hours, keeping your body warm with less than a kettle of water.

If everyone in London turned down their heating by just 3 degrees and instead used a YUYU Bottle, it would save the planet 8.6 million KG of CO2.

Reducing your temperature by 3 degrees (8 hours a day) is the same as taking a car off the road for 1842 miles a year.
Warm yourself, not the planet
As the issues around climate change take centre stage, we want to help be part of the change in showing ways how we can all lessen our environmental impact.
That's why we started the YUYU Initiative, Warm Yourself Not The Planet, where we challenge our customers to turn their thermostats off and instead, warm-up or cool down with YUYU.
Whether that's while you are working from home or at the office, cooking, reading, streaming your favourite shows, or sleeping, we want to highlight the importance that each one of us can control our own 'personal climate' by using simpler methods like using a YUYU.
SWITCH TO YUYU
Branded YUYU Bottles for Custom and Corporate Gifts
The customisable YUYU makes it the perfect choice for corporate gifting. Choose from over 80+ cover fabrics to create a branded YUYU for your team or a custom YUYU to gift your important clients.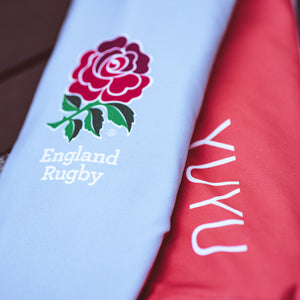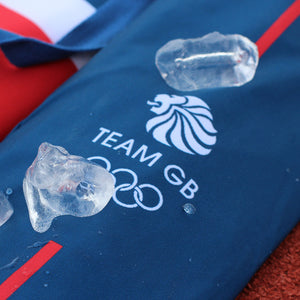 Interested in working YUYU for corporate gifts?
Get in touch to find out more about how we could work together.
Get in Touch