All Black Legend Aaron Smith: 2023 Rugby World Cup Opening Game #YUYUICERecovery
HOW ARE ATHLETES USING THE YUYU?
ICE Recovery
Our 90cm reusable & self-filling ICE Recovery bottle contacts your neck at ZERO degrees. With a fabric cover, easily adjust your temperature. Lightweight, flexible, & essential for your recovery needs!
Shop ICE
Warm Therapy
From keeping warm on the sidelines to warming up post swim; Triple Olympian & Olympic silver medallist in the 10k open water, welcoming the YUYU long hot water bottle into her routine.
Shop Heat
WHO IS USING THEM?
Ultimate Performance - Formula 1
"Every second we can keep Esteban cool before he gets in the car can be hugely significant to managing the stress of heat and improving performance. The YUYUs have been a great help in our pursuit of keeping Esteban cool".
Tom Clark, Esteban Ocon's Lead Performance Coach
Cool Down Favourites.
Discover YUYU ICE Recovery.
Shop Now
YUYU x ENGLAND RUGBY
England Rugby
"We as support staff have been focused on sustainable-adaptable strategies to withstand any changes thrown at us in whatever continent we are training in. YUYU Bottles allow a great adaptable recovery strategy for players, especially for female athletes. The tie allows players to recover whilst on the move. It also is a great option in limiting the potential performance deficits from menstrual symptoms."
Emily Ross, Lead physiotherapist, Senior England Women's Rugby Team
READ MORE
"My favourite recovery brand. Heat increases blood flow and helps sore and tightened muscles relax. YUYU's Ice recovery product reduces inflammation and speeds up my recovery time, especially during tournaments."
Marlie Packer, Saracens & England Rugby Captain & World Rugby Women's Player of the Year for 2023.
YUYU x ENGLAND RUGBY
Meet the Red Roses
The Red Roses use both the YUYU and the YUYU ICE in their recovery.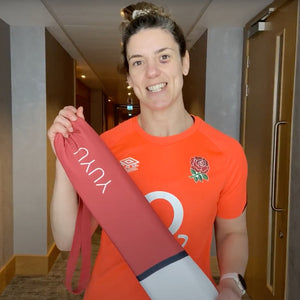 Sarah Hunter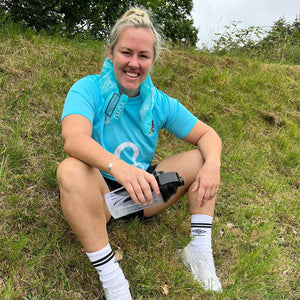 Marlie Packer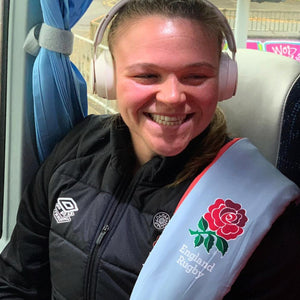 Sarah Bern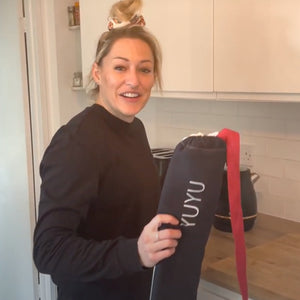 Natasha Hunt
YUYU x TEAM GB
Keeping Olympic Athletes Cool in Tokyo.
As the official supplier of the 2021 Tokyo Olympics, YUYU had the privilege of working closely with world-class athletes, helping them stay at the top of their game. With the YUYU bottle, athletes were able to carry their ideal climate with them and proved to be an invaluable aid for sports recovery, thanks to its ability to facilitate hot and cold ice water therapy. This therapy is highly effective in keeping muscles in peak condition, ensuring that athletes can perform at their best. 
READ MORE
YUYU X TEAM GB
Meet Team GB
Team GB shares their selfies of cooling down with YUYU.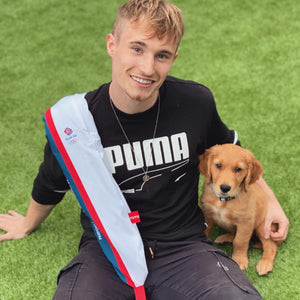 Jack Laugher MBE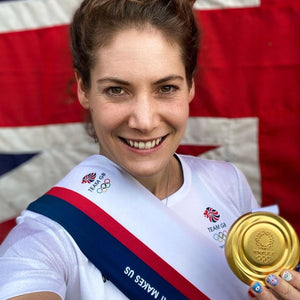 Kate French
Sophie Mckinna
Bryony Page
Liam Heath
The Netball World Cup
"We firmly believe that our players' well-being goes beyond their performance on the court, and quality sleep is a cornerstone of their overall health, recovery and athletic performance. We're always looking for innovative ways to support the Vitality Roses and we believe that YUYU Bottle's products will be a game-changer for us. We're confident that YUYU Bottle's long hot water bottles and ice packs will aid our athletes in getting the rest they need to perform at their best during the Netball World Cup."
Amy Buckle, Partnerships Manager, England Netball
Made for Adventures
Made from soft biodegradable rubber means the bottle has the flexibility to be rolled and taken on the go. YUYU is ready for adventures whatever the weather.
Shop Heat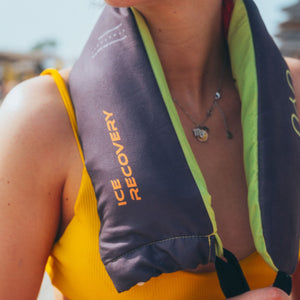 SPORTS BLOG
Targeted HEAT & ICE treatment for better health! Read how the YUYU can help you grow Brown Fat & more…
The YUYU Ice Recovery bottle, with its innovative design and ease of use, aligns perfectly with the findings of Dr. Susanna Søberg and other researchers on activating brown fat for health benefits....
Read more