Free Wearable Cover
Cashmere is a delicate material that deserves to be appreciated in all its fine beauty. Therefore, we have refrained from adding a wearable strap to it. But fret not, because we are including a free wearable White Cotton Waffle cover with your Cashmere orders.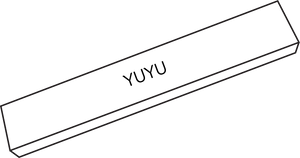 Luxury Gift Box
Luxuriously presented in YUYU's classic 85cm long, gold-foiled gift box and beautifully wrapped with Japanese gold flaked sanwa tissue paper, a guaranteed show stopper to gift your loved ones.
Column three
Includes YUYU Rubber Bottle
The full set means you get the bottle and cover, ready to fill up and get cosy!
We only use the highest grade biodegradable natural rubber.
We believe the things held so close to your body should be beautiful, which is why we make our YUYU bottles from the highest quality sustainably sourced rubber trees from Sri Lanka.